My attention has been mostly focsued on the sales going on at the minute in stores. Particularly River Island, which forced me to spend more than I should have...but a post is to come on that! Now the sales ahve all started and the hype is kind of over for me, I turned my attention to the "New In" sections of the websites. Its full of loads of gorgeous autmny clothes, and I know ts still summer but I always find clothes more exciting for winter, simply because I tend to wear more clothes in winter! So without furthre ado, heres a few "New In" items Ive found that I love and want, even if some may not be suitable for the height of summer.
Sassy Camel Court Shoe
£40.00
Miss Selfridge
I think these court shoes are so classic and would go with everything! So gorgeous!
Tan Pushlock Bag
£35.00
Miss Selfridge
I just love everything about this bag, right up my street and I would use it loads.
Balck Bandeau Bodysuit
£22.00
Miss Selfrige
This is the same wavey design as a blue dress I got form there recently which I cant get enough of. I dont have a black bandeua top and I think this would be really useful for wearing with loads of different skirts or shorts, or even palazzo pants. I think its a nice twist so its not just plain black.
Black Ballet Skirt
£26.00
Miss Selfridge
Its black, which means I would get load sof use of this for a start. Plus its so cute and floaty, I love floaty girly items, and this coudl easily be dressed up or dressed down.
Nude Shirt Bodysuit
£25.00
Miss Selfridge
I really like these kind of bodysuits, its so much easier than tucking a shirt in and it stays put all day. Really convenient and useful.
Nude Mesh Cutout Dress
£45.00
Miss Selfridge
Im reallyinto the whole ballet trend going on, its so cute and girly and a good excuse to twirl around in a pretty dress. This puts a nice spin on it and I REAAAALLY want this for to wear on my birthday night out, which is in September but Im thinking well ahead!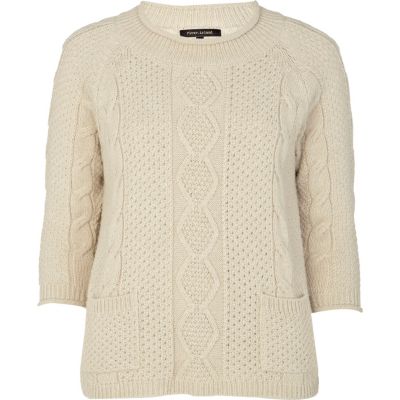 Cream Aran Swing Jumper
£35.00
River Island
I probably could gt my grandma to kint me this for free, but I love aran knits for winter and this would be a staple for me this winter.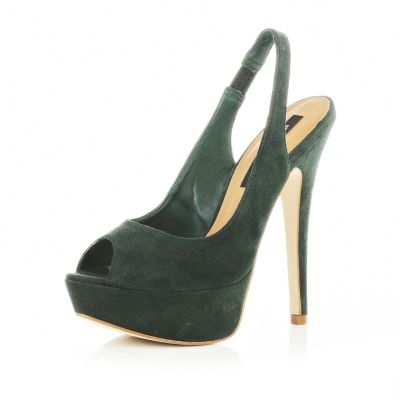 Dark Green Peep Toe Sling Back Shoes
£60.00
River Island
Wowza! I think these are stunning, howevcer I jsut know they would completely butcher my feet. I think I could live with that though...
Cristina 3/4 Sleeve Lace Pleat Dress in Burnt Orange
£26.99
Missguided
I dont have an orangey dress, and have never wanted one, until I fell in love with this one. It would look so good with a tan!
Crystalia Draped Effect Bodycon Dress in Red
£29.99
Missguided
On second thought, I want this dress for my birthday, and the other one for my birthday meal :)
xoxo