Today asks for a photo of my favourite shows. As it said shows, and not just one show I see this as an oppourtunity to put a few of my favourites instead of just one.
Anyone who has ever met me knows this is by miles my favourite show ever. I just can't get enough of it, I feel as though I'm best friends with the four girls.
I must have watched the boxsets about five times all the way through from beginning to end. I know its cheesy American drama but its soooo good. I am in love with Seth Cohen, and will marry him one day :)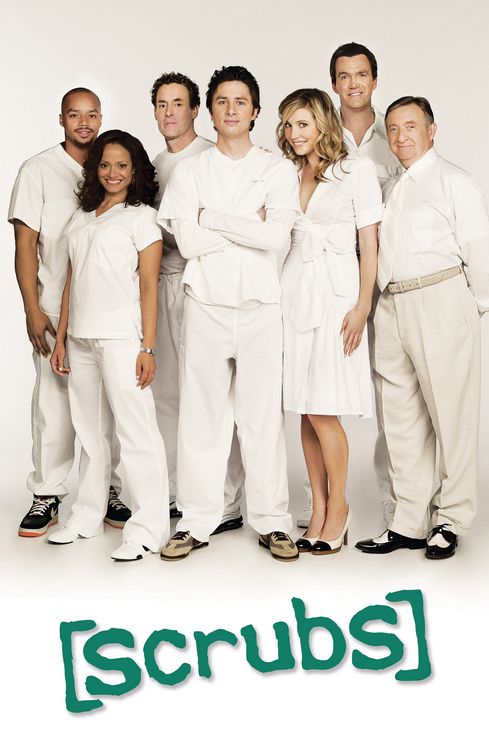 Its pretty goofy I guess but I really enjoy Scrubs. My boyfriend used to watch it all the time and thats what got my into it. I like how its got the silly comedy parts but lots of the episodes have kind of a moral to them and can get quite deep and emotional too. I love all the characters, Dr Cox is hilarious, and people tell me Im like Elliot in every single way, and Im not sure if thats a compliment? Not so sure on the recent series, I prefer the orignal cast.
Oh my god, I was actually obsessed with this show. I know its a little controversial, some love it some hate it, but I couldnt get enough of watching the in's and out's of the daily lives of the L.A girls. I know its not really 100% real life, but I like to convince myself it is. It is real in some ways though as the careers the girls were getting into were so real, and all of the fashion side of it was very real and thats what I loved. Also the demise of Heidi was interesting in a wierd way to watch, I blame Spencer. I love Lauren Conrad and Whitney Port, and when they left I sort of lost interest in it, Kristin Cavallari ruins it for me.
And lastly, nothing really needs to be said on this one, everyone loves it, I LOVE Jennifer Aniston, and I wish Chandler was my best friend.
Sorry I babbled so much guys
xoxo